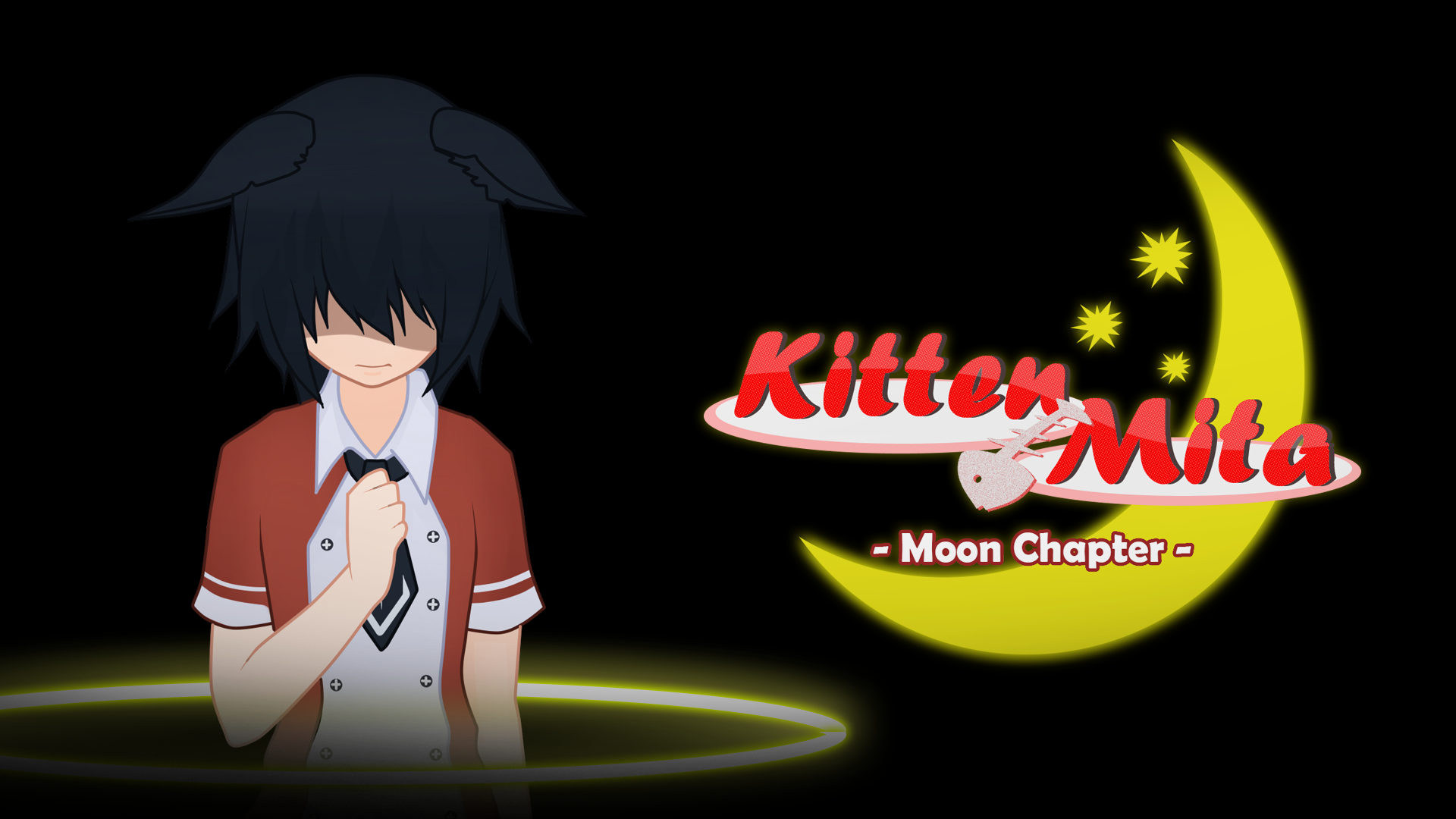 Kitten Mita : Moon Chapter
Story Synopsis
Kitten Mita run away from her terrible mother because her mother is horrible.
Together with Memble the ugly doll, thus began their journey in search for the new perfect mother.
Night time so scary, but thanks to the warm of the moonlight it is not that scary anymore.
Looking ahead is Nocturn Village where she might see the moon better.
"It is decided then!" thus Kitten Mita and Memble travel to Nocturn Village.
About Kitten Mita
Kitten Mita is an RPG simulation game with so many game content such as dungeon crawling, working part time, battle against monster, training to get stronger through battling monster or minigames at the dojo that entice you to play!
Unveil the secret about Mita the little kitten of why is she looking for new mother.
Days by days you may spend to appeal to her mother's candidate, while a certain mad dog out there is on his way, hunting cats for no reason.
Feature
What make this different from any other game created using RPG Maker? First, you can tell just by looking at the screenshot. More of them are such as :
Comic-Like Balloon Message : Read through story are not boring with animated portrait and comic-like balloon message. I believe you won't skip any of the dialog now.
Simple Day and Night : Time is progressing NOT dynamically. But as you do certain activity that consume your time, such as working, helping people, training, sleeping.
Energy and Fatigue : Every activity, will consume your energy. And as your energy consumed, fatigue will build up, clogging your energy from fully recovered. Energy automatically regenerated each day a bit, while fatigue can only be recovered by sleeping or consume certain item.
Dungeon Crawling : You may freely adventure through dungeon battling mobs, collecting stuff, etc. Time will only progress as you leave dungeon.
Training : You may train your stats by battling monster, or through minigames at dojo by your master.
Working at Mine : Minigame that will reward you money by mining around and dump all the ores using your cart.
Diary Menu : Tracking all of your activity every days and your main objective.
Unique Battle System : It's called Active Time Front Duel.
Original Soundtrack : Great soundtrack that will spoil your ears.
Note
Kitten Mita : Moon Chapter is the first out of nine series in total from Kitten Mita original story. While the first chapter is now complete and free to play, the rest are still on planning under development of Eggion team.